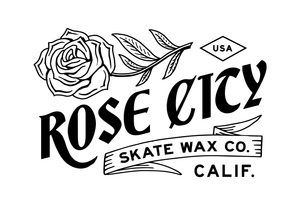 The Quality Skate Wax from LA's San Gabriel Valley
What is it? Who is it?
It's Rose City Skate Wax from The SGV! Rose City Skate Wax has been one our first brands to be featured on Distant Hand. If you know about this brand then you'll know the mastermind behind the unique crafted wax, Robby. 
Unique Designs
No other wax company out can do it like this. The designs aren't simple or something you see everyday at your skatepark or local shop. The designs aren't  based off a gimmick. The creativity put into these molds are amazing. One of my personal favorites are the Head Hunter Skulls.
Do You Want Butter With Your Bread?
This wax formula is smooth as hell! Made to help your grinds glide. It may be buttery, but the wax is also solid enough to keep its shape. Until you start grinding it away of course! If you're ready for slappys, ledges, or rails this wax is a must have. Especially with the affordable pricing. 
The Rose City Skate Wax Collection is available at distanthand.com
---